CIMT 2021

CIMT (China International Machine Tool Show) 2021 was a huge success for the machine tool industry. Unfortunately, colleagues from CMT and many international attendees were unable to attend, due to Covid-19 restrictions. Our representatives at Rieckermann attended the show to meet with potential customers and showcase the engineered grinding solutions CMT can provide, with our 45 years' experience in the machine tools industry.
Some of our team at our headquarters in Essex, UK were available to take part in video calls to speak with potential clients. Rieckermann team members had some in depth discussions about what CMT can offer, the capabilities of our machines and the requirements of potential customers.
CMT and Rieckermann worked closely to ensure we could provide attendees with the best possible experience. We created a slideshow that was interactive on the stand for viewers. CMT also send out a number of different components that our VECTOR family of grinding machines would be able to manufacture. Employees at Rieckermann were also helpful with translating documents into Chinese, and printing copies ready for the show, see below for the link to our Chinese (simplified) Brochure.
Although our team was disappointed to not be able to attend CIMT, the use of technology made the event enjoyable. However, we hope that in the future we will be able to attend exhibitions in person to build a better relationship with potential customers. CMT were very impressed with the professional stand at CIMT and thank them for their hard work.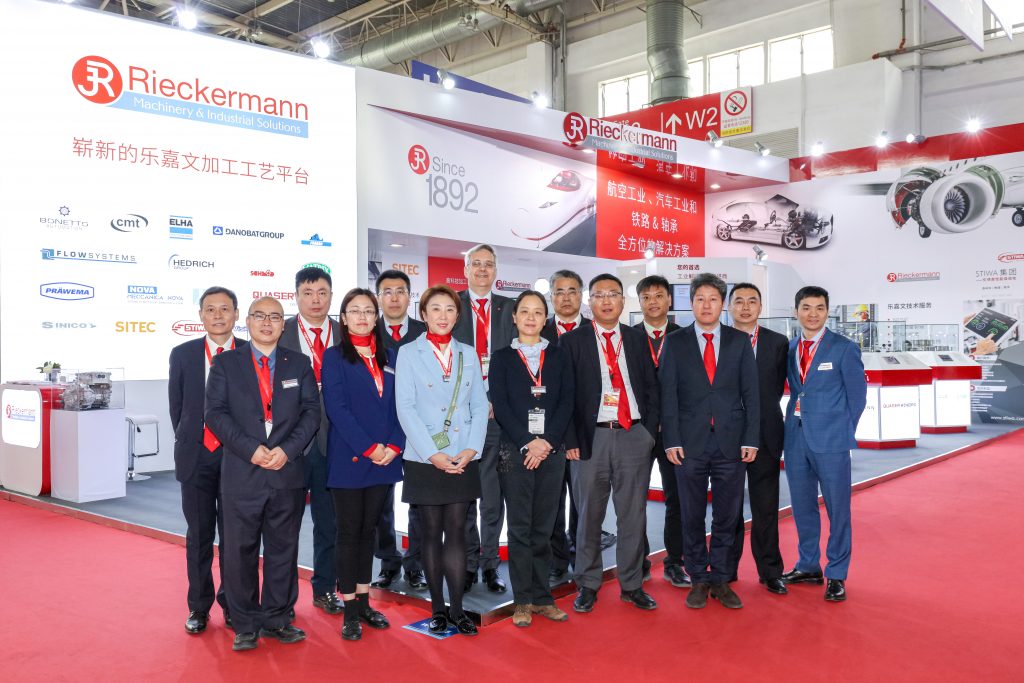 Photos from CIMT 2021
A variety of components were sent out to the show from the UK, these were displayed in glass cabinets to showcase the wide range of parts our VECTOR grinding machine can manufacture. As you can see, CMT are able to provide machines to grind automotive components such as turbocharger impellers and vanes, see above photos alongside other components our machines are capable of manufacturing. If you have any questions regarding these components, please contact us. Alternatively, you can visit our website for further information regarding our machine variants and services. We are happy to arrange a conference call with our team members in the UK or put you in touch with our representatives, depending on location, to discuss your grinding machine requirements.