We all know that the Covid-19 pandemic has had a huge impact on our everyday lives, from socialising and seeing our families, to working from home. The British economy shrank by nearly 10% in 2020, this is the biggest slump in more than 300 years. But now, in May 2021, things are looking up, with the prospect of vaccines allowing us to go back to a new normal. There are some initial signs that a wave of optimism has swept British companies as the economy gradually reopens following a third national lockdown in the past month, with pubs reopening and non-essential retail opening their doors once again. The country is beginning to recover from the large slump caused by the global pandemic.
UK manufacturing
UK factories were not directly affected by the lockdown restrictions at the start of 2021, many of their customers were. Meaning many took advantage of the furlough scheme offered by the UK government.
April saw an acceleration in the rate of the UK manufacturing industry. Growth of output as well as orders were among the best seen in seven years. In a recent survey, nearly half of smaller British manufacturers are expecting to recover their pre-pandemic health in the coming months, many of these plan to invest in hiring, plant and machinery. The South West Manufacturing Advisory Service (SWMAS) and Manufacturing Growth Programme said 48% of small and medium-sized manufacturers expected to meet their pre-COVID position in the next three months. The IHI Markit/CIPS Purchasing Managers' Index® rose to 60.9 in April, up from 59.9 in March. The latest reading is the highest since July 1994's record high 60.0.
Impact on CMT
Curtis Machine Tools were impacted by the pandemic, just like thousands of other business in the UK last year. Fast forward to the first half of this year and business is booming. We have received enquiries for standalone and production line machines from across the globe and even managed to pick up new customers. These customers are currently really impressed with our customer service and grinding solutions we can provide. In May 2021, we will have dispatched 3 VECTOR Twin grinding machines as well as having various initial consultations with potential customers, and development projects taking place.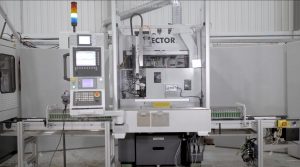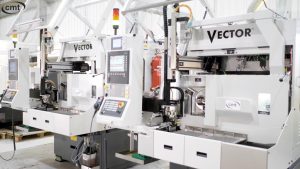 The future
At CMT we all hope that business continues to be busy and we can keep providing our customers with engineered grinding solutions. We are also looking to grow and develop the business further. CMT will continue to invest in new technologies and hire highly skilled employees.