Quality Assurance
Our assurance of quality to our customers starts from the moment that you make contact with a member of our staff and runs all the way through to aftermarket support operations.
Our quality assurance operations cover a variety of separate areas within the business. As an ISO 9001 accredited company, audited by BSI, we are continually aiming to improve all aspects of our Quality Management System in order to become even more quality & customer focussed.
By using a Continuous Improvement approach for our business and operational process management, we are able to adapt quicker to our customers' needs and reduce non-value added activities.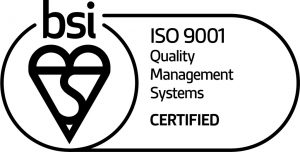 FM67235
Incoming Components' Inspection
Prior to accepting manufactured or purchased components into our manufacturing and assembly processes, they are subjected to various checks in order to verify that the product has arrived in good condition, the correct number of items have been received & that the component is according to the desired specification.
Depending upon the critical nature of the component, the functionality and or manufacturing quality is guaranteed and proved with test or measurement reports from the supplier.
To this end we are able to operate an approved vendor system, monitoring parts received during set periods, providing feedback to manufacturing and purchasing where required.
Customer Component Inspection & Verification
One of the key focus areas for every machine that we design and build is its ability to produce components according to our customers' specifications. At CMT we make great efforts to ensure that we understand what our customers are trying to achieve in terms of dimensional accuracy.
Over the past few years we have found that component specification tolerances have become increasingly stringent and as such we have invested considerably on metrology equipment that can cope with these high levels of accuracy.
Along with our Mitutoyo Contracer CV-3200 (a high accuracy contour measuring machine), we have recently purchased the Mitutoyo CRYSTA-Apex S574 featuring temperature compensation sensors and providing a detection resolution of up to 0.1 microns.
Process Performance Verification
Component quality is, of course, fundamental to the requirements of the customer. At CMT we fully understand this need for component quality, but furthermore appreciate the importance of designing and building a machine solution that is suitable for today's production environments.
The need for quality components is one factor, however, the need for a repeatable and reliable process is another.
CMT are mindful of this necessity and this is borne out in all areas of the company quality system. Furthermore, we are happy to perform Cmk and Cpk studies as part of the contract if requested to do so during the preliminary evaluation discussions.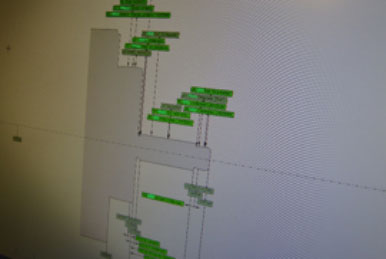 Hommel measurement of a Turbocharger vane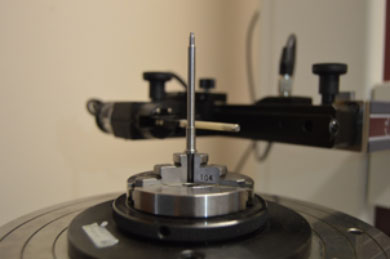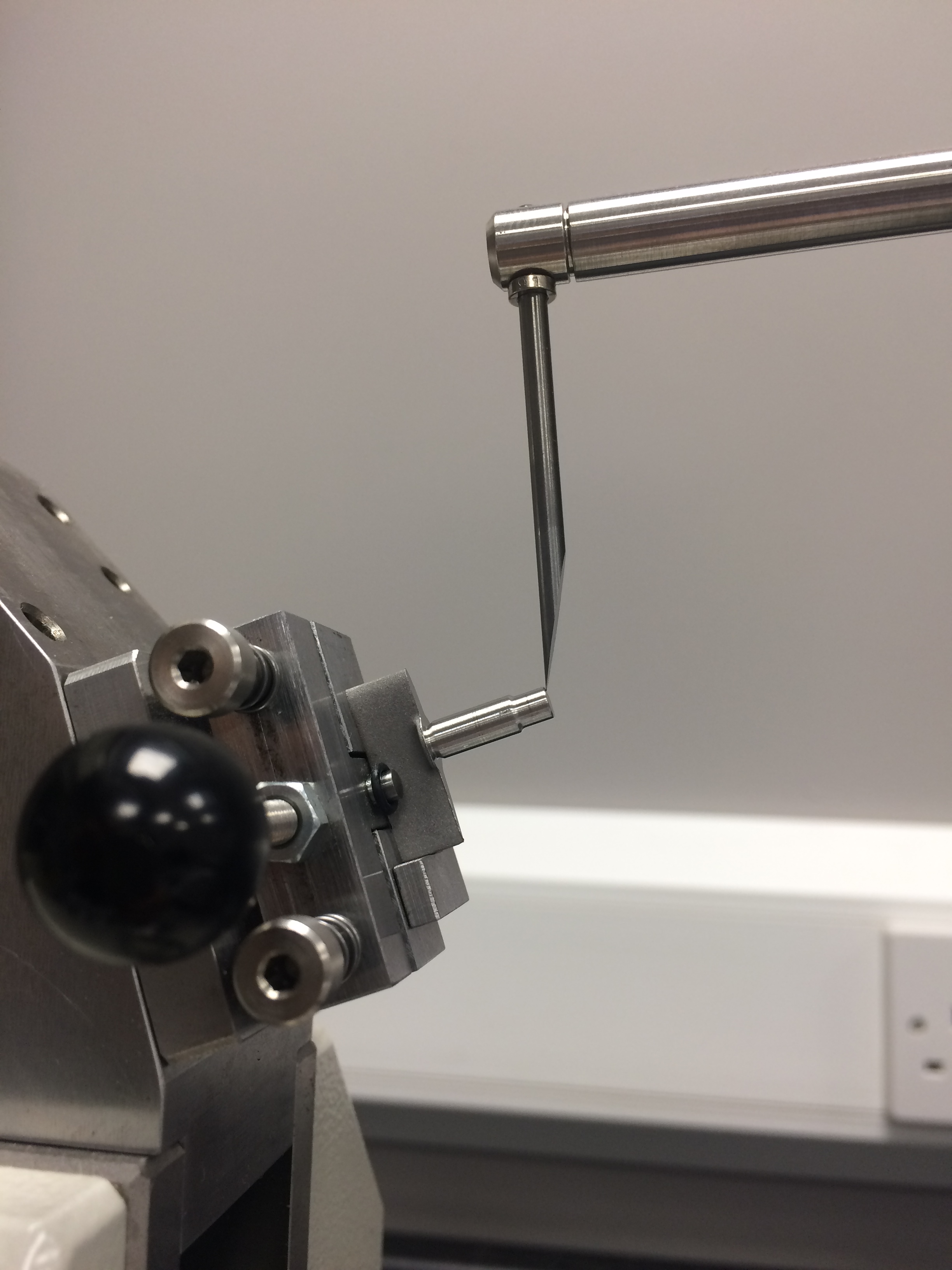 Measuring the form of a Turbocharger Vane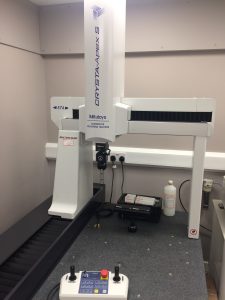 Mitutoyo Crysta-Apex S574 CMM
CE Marking
As of the 1st January 1995, machinery manufacturers are obliged to perform conformity assessments and procedures on all machines built.
These assessments are required to be in line with the Machinery Directive 2006/42/EC and corresponding documentation should confirm that these requirements have been met.
In light of the above requirement, manufacturers should affix the CE mark to their machinery in order to signify that the machinery is compliant.
Our commitment to these requirements has been, and is, extensive with full technical files being prepared for every project undertaken. In addition to this, a rigorous safety design and verification procedure is performed by both CMT staff and independent parties to ensure that the essential health & safety requirements of the Machinery Directive have been met, thus providing the customer with peace of mind.
The benefits for you as the end user of this are:
A supplier who can be trusted for machinery safety
Protection of staff without jeopardizing productivity
A safer, better workplace for production operatives
Confirmation that your legal obligations regarding the machinery have been met