Follow us
cmt
Curtis Machine Tools – Where customisation is standard
Visit us at CIMT Beijing from the 12th to 17th of April. Hall W1-A315

---
---
Quality Precision Grinding Machines
Curtis Machine Tools
Innovative Production Grinding Solutions
Are you looking for innovative high precision grinding machines that will give you a fast return on investment and guaranteed process optimisation?
Curtis Machine Tools design and manufacture high precision cylindrical grinding solutions, with a three-year warranty as standard. Our three-year warranty is based on 6,000 hours' running time subject to CMT service and maintenance plans being adhered to with a service every 2,000 hours.
We are also experts in the production of customised solutions for fuel injection and turbocharger applications in the automotive sector.
Customising our precision grinding machines to your process is our standard service. This allows you to future-proof your production with multiple options for locating, grinding and automatically handling workpieces.
We also offer dedicated local support for our machines – wherever you are geographically – and the option of exclusive rights to your machine configuration.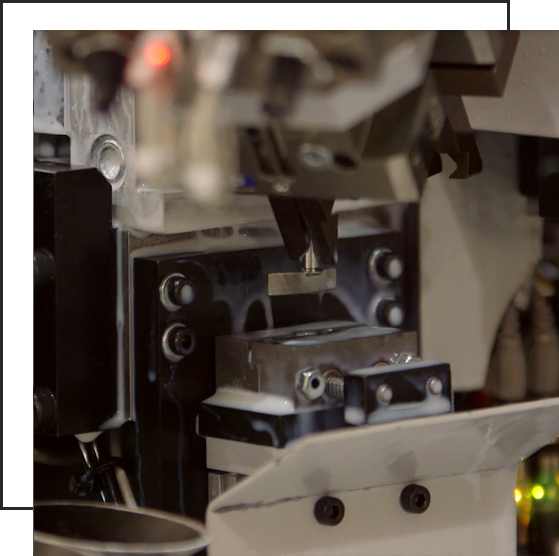 ---
What originally sold me on a CMT machine was the small footprint, ease of machine setup, and user-friendliness of the Human-Machine Interface. Over time I have come to really appreciate CMT's assistance in troubleshooting, modifications to suit our needs, and generally how friendly, helpful and knowledgeable the staff are.
CMT created customised solutions for our specific requirements. Their compactly built machines achieve high precision in short cycle times and are easy to operate and maintain.
Curtis offer superior customer service. They have a good understanding of our end product needs and can customize equipment to meet our requirements. They react quickly to any problems on site.
CMT customise and integrate application to suit our requirements and collaboration on application development. They are highly cooperative and adaptive to our needs.
Curtis offer reliable innovative grinders with robust turnkey solutions. They quickly communicate and respond to requests – they really understand customer requirements.
Great service. Great technical support. Timely response to problems. Machines have great repeatability and capability with simple and effective designs and quick setting turnarounds. CMT also have innovative ideas and are great at problem solving.
Very good service, and a very fast reaction speed to any issues. CMT is really customer-oriented and wants to find proper solutions. We always get realistic information about what Curtis Machine Tools can achieve.
---


Design

Manufacture & Assembly

Process Development